Behold! You are about to witness history, people! 😀 Such an amazing night it was.
Here is a little timeline : Couple arrives before everyone else< we take some fun shots < Guests arrive < Crowd and the couple go straight to dance floor <Dance< Cake cut in last few mins of the party. Memories forever! 🙂  
So the couple was really excited to arrive first! *chuckles*
A cold night is a cold night.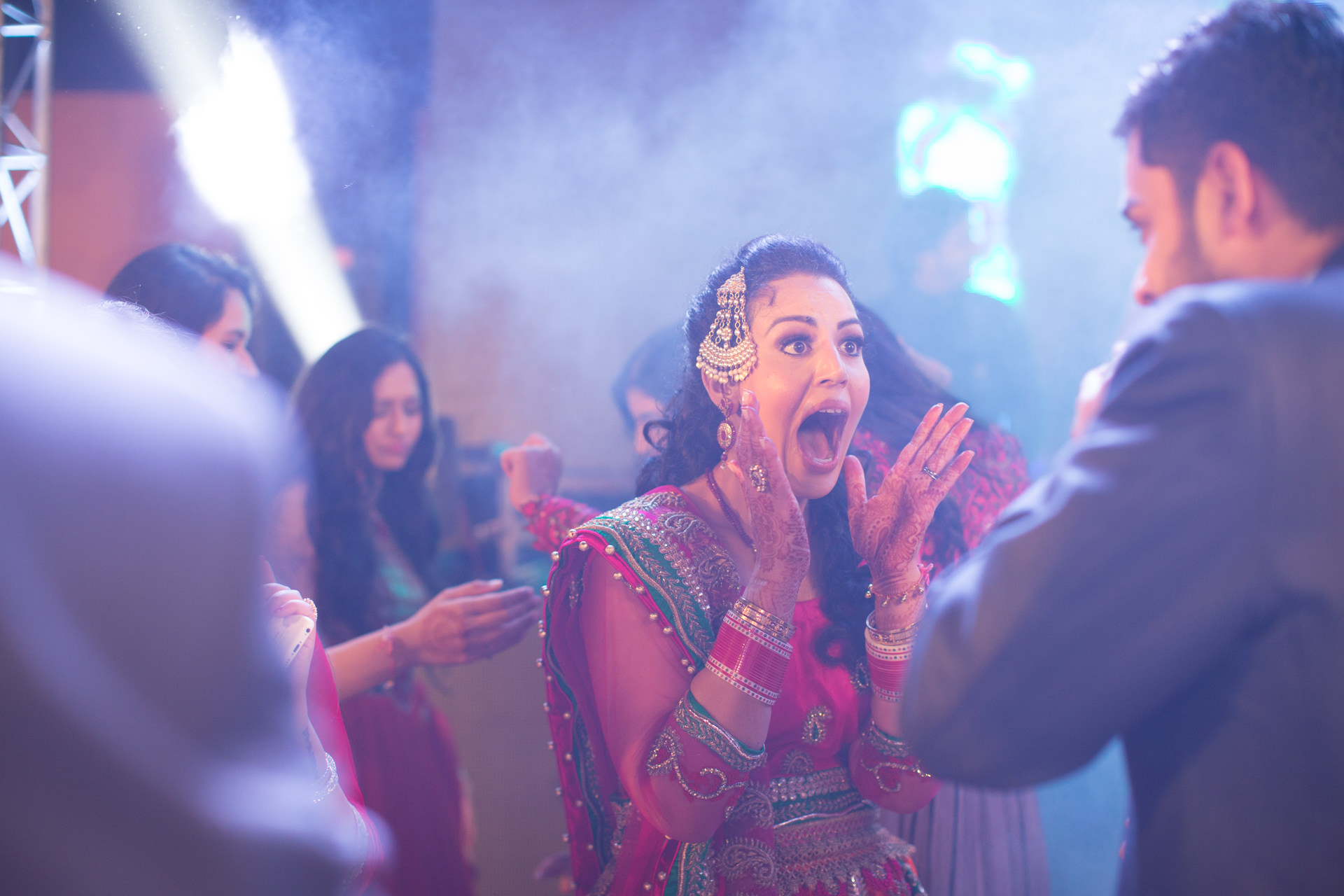 Ki ho gya ban gya desi… Keepin' it real 😎